Posts: 64
Joined: Mon Jun 29, 2015 4:53 pm
This appeared when I was playing a substrate that is 1 cm in size
My game crashed when this happened on one of my substrates. Each time I want to access it the game turns off.
Interesting, can you send the substrate file?

Cheers,
Petter
Posts: 64
Joined: Mon Jun 29, 2015 4:53 pm
Yes I have also many times noticed these kinds of cells and not one but I have noticed many cells on top of each other. I notice them when I set the max cell count high and place a default photocyte in a max sunlight and max friction environment. The photocytes get on top of each other.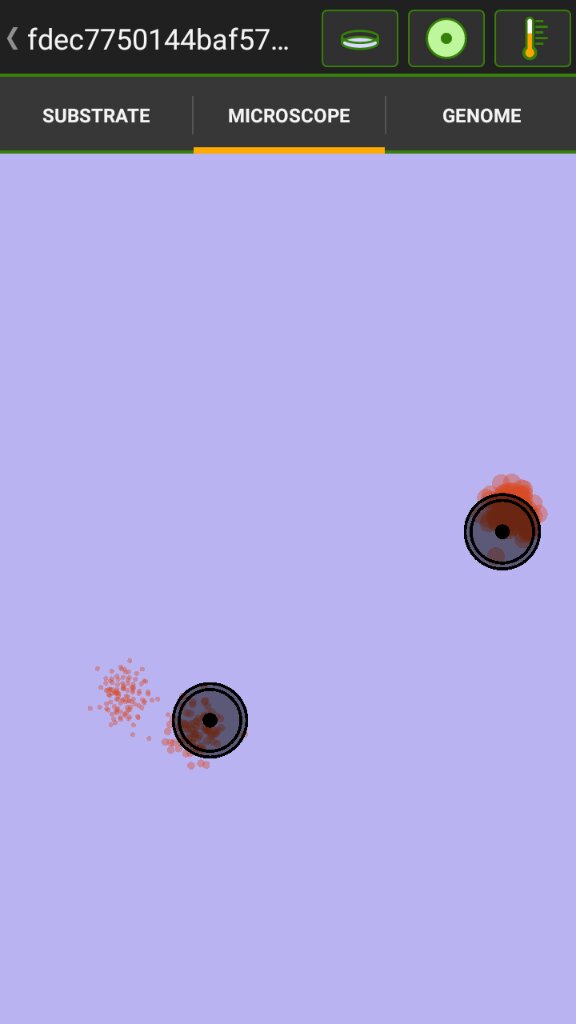 Yes, i also have noticed it doing the same thing in high nutrient plate
Subs:
https://www.dropbox.com/s/rbtjoedconk2a ... trate?dl=0
, silentbyte's user challenge
Currently resides in Showcase of Our Creations . Have you realized how many
you killed everytime you press the sterilize button? You monster !